About us 
We are two small scale hobby breeders. Quality and a personal service are of the utter most importance to us. With a combined experience of over 17 years in snake breeding we ensure the highest quality and the strongest breeders.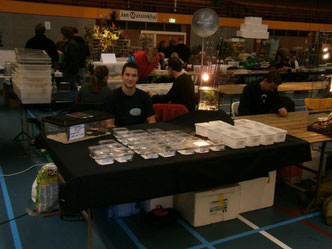 Jurgen
I started breeding garter snakes (Thamnophis sp.) when I was only 11 years old. After breeding several species of garter snakes I started breeding Ball pythons (Python regius), drawn in by the huge amount of morphs and the excitement breeding them brings. At first I used 'ophidia reptiles' as a tradename, but after the fusion I joined Belgian Designer Morphs.
Michiel
I started keeping Ball Pythons right away. Not much later I started breeding them and set-up Belgian Designer Morphs. I currently not only breed Ball Pythons but also frogs and gecko's.